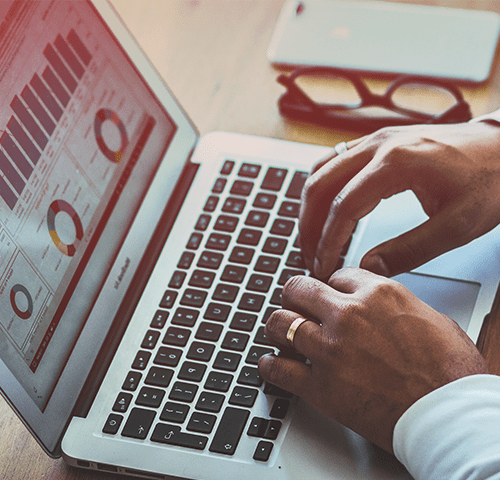 People are multi-faceted
Your approach to Performance Management should be too.
Performance management (PM) is broad term coined by Dr. Aubrey Daniels in the late 1970s to describe methods for managing both behaviour and results, two critical elements of what is known as performance.
Many authors, consultants and thinkers have contributed to and shaped the field of performance management — too many to list here. Some of the most notable include Peter Drucker's concept of "management by objectives," the pioneering work of General Electric on performance measurement reporting in the 1950s, and Kaplan and Norton who popularised the "balanced scorecard" in the 1990s.
Performance is complex and multi-faceted. Assessments help us more clearly understand the complexities of performance, discover which elements are most crucial to performance and strengthen those areas. Creating dialogue between employees and managers is also a key part of the PM process. Assessments provide employees and managers with a shared language (a set of common terms) to discuss their talents, skills, and behaviours.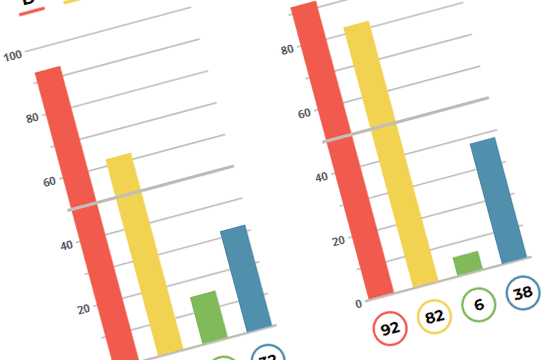 DISC Profile

in Performance Management

This assessment measures 4 core behavioural tendencies.

Research suggests that the most effective people are those who understand themselves and others. Behaviour is an important element of performance to understand because it influences everything we do. By learning more about our behavioural style and the behavioural styles of others, we can communicate our ideas more effectively, develop better relationships, and find work that we are naturally suited to.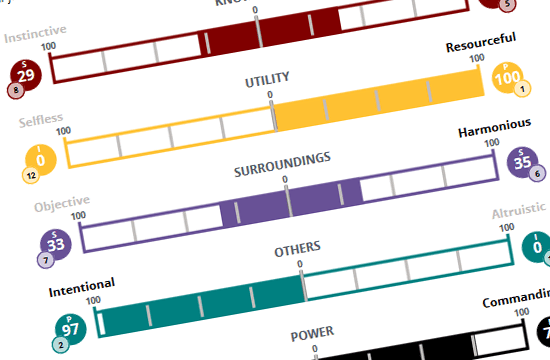 Driving Forces Profile

in Performance Management

This assessment measures 12 personal drivers or motivators.

Not all people like to be rewarded in the same way. The prospect of taking part in a company-organised retreat to an exotic location might be perceived by some as a thrill and by others as an imposition. What matters most to one person may mean nothing to their peers. The Driving Forces profile provides a framework for helping to determine which rewards might excite each person based on the unique make up of their values.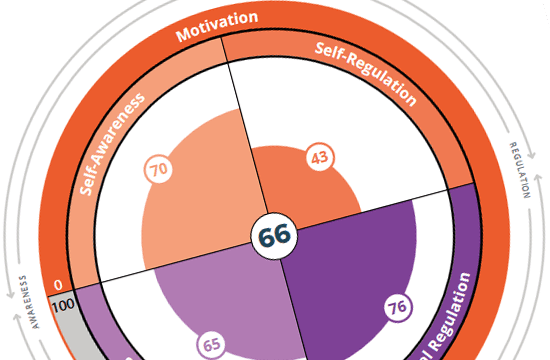 TTI Emotional Quotient

in Performance Management

This assessment measures 5 core dimensions of EI.

Emotions are at the centre of job performance. They are involved in every human interaction and are a powerful factor in the equation when individuals, teams, managers and organisations as a whole work together, and especially when employees interact with their customers. Employees' EQ has everything to do with the quality of decisions they make and on the results a business achieves.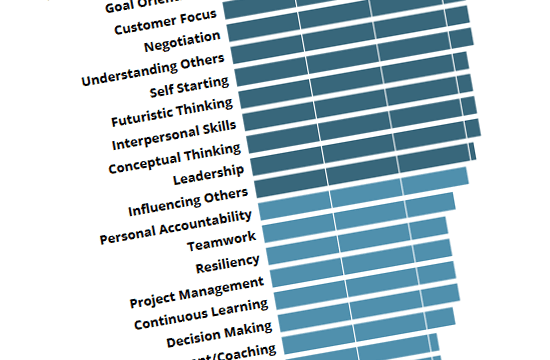 DNA Profile

in Performance Management

This assessment measures 25 competencies or soft skills.

The DNA profile is so named because there are 25 soft skills that are the basis (or building blocks) for performance across many different roles. Understanding which competencies are most important to success in an individual's job means that they have a clear understanding of what they need to develop in order to maximise their performance.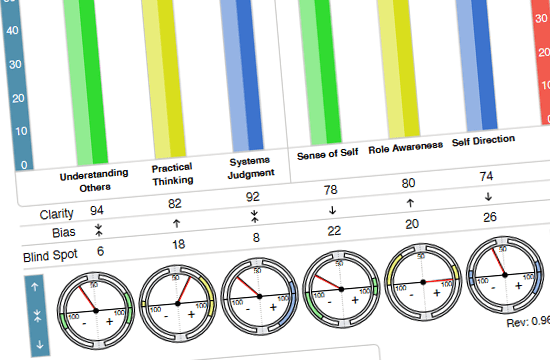 Acumen Capacity Index

in Performance Management

This assessment measures 3 core dimensions of thought.

Everyone's brain has a unique thought process or model through which we filter and assess our views of the world. These patterns of thought determine our acumen: our ability to make good judgments (related to, but different from, business acumen). Understanding our acumen allows us to understand our natural talents and overall potential.
Your Difference:
Multi-Science Profiles
One of the advantages of the TTI suite of tools is that we offer you "multi-science" reports, which provide integrated feedback. With this multi-dimensional view, leaders and managers are able to understand themselves and others at a much deeper level than just using a single assessment. The additional advantage to multi-science assessments is they provide you with a layered development plan for leaders. For example, leaders can work through information on their behavioural style, driving forces, and emotional intelligence in one short sitting or they can tackle it one phase at a time over several months. Multi-science reports provide better options for training, more comprehensive information, and more "ah-ha" moments.